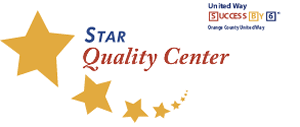 Our Mission
The mission statement of Country Village is to serve children and their families through a high quality, developmentally appropriate program that has national accreditation.
Our Philosophy
The philosophic foundation of Country Village provides an exciting learning environment that fosters positive self-esteem and focuses on the development of the whole child socially, emotionally, cognitively and physically. The curriculum has been designed with an age appropriate learning environment that recognizes individual needs of children and their natural curiosity for learning.
Our Staff
All staff members are selected on the basis of education, experience, and maturity. A warm and caring attitude along with sensitivity to children's individual needs is a prerequisite. The staff is required to attend monthly staff meetings, professional seminars, CAEYC training workshops, first aid and CPR training, and to uphold a high standard of professionalism. Staff members meet all the requirements of the State Department of Licensing.
Admissions
Children between the ages of 6 months to 6 years are eligible for admission. Country Village admits children on a non-discriminatory basis. Please call for pricing information and to schedule a tour; see our "contact us" section for contract information.
Communication
Communication between parents and the school regarding a child's progress is very important to the staff at Country Village. We welcome all comments, suggestions and concerns.
The following are many ways that the staff communicates with parents: School Newsletters, Conferences, Open Door Policy, Open House, Parent Involvement, Parent Orientation, Outside Information Board, Family Nights, Speakers and Emails.
Enrichment Activities
Advanced Art Opportunities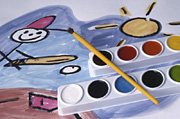 Many creative experiences will be available to the children through the use of a variety of mediums such as:
Clay
Acrylics
Watercolors
Oils
Paints
Chalks
and more!
On occasion they will also get to explore famous artists and art periods, be exposed to different art pieces, and have the opportunity to interpret the art themselves.
Language & Literature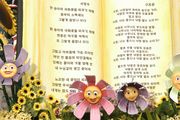 The children will have the opportunity to expand their literary experiences through:
Storytelling
Dramatic Arts
Puppet Shows
Interactive Book Activities
Audiovisual Resources
Journaling
Science Program and Barnyard
Our Science Room is designed with many hands-on active learning opportunities where the children can explore, experiment and discover. Each class visits the Science Room and can interact with our Barnyard Animals daily.